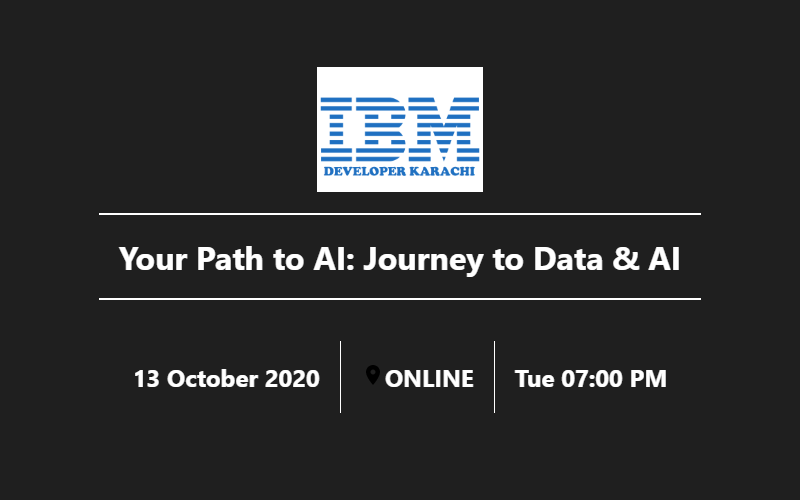 Your Path to AI: Journey to Data & AI
Tue, Oct 13
2:00 PM
ONLINE
Developers Registered: (0)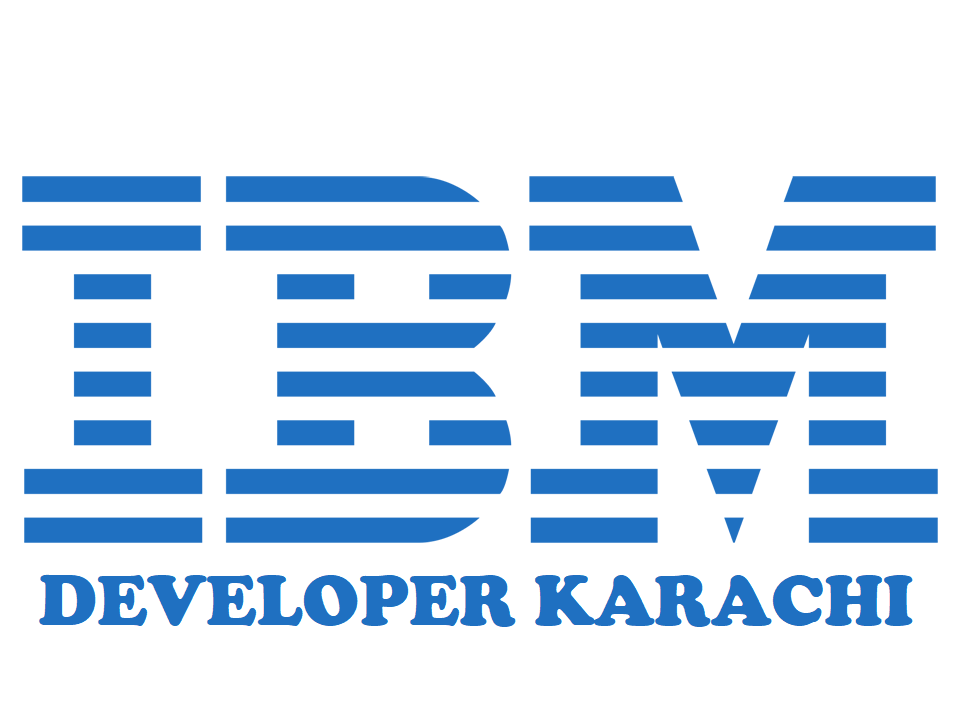 IBM Developer Karachi
Description:
Details
Your Path to AI is a series of workshops to get you started on your path to become proficient in AI. Each session consists of important topics in the Data & AI methodology so that you can learn its concepts and what tool IBM provides along with open-source to make your Path to AI easier.
In this session, which is Part 1 of Your Path to AI series. You will learn the introduction to AI, Data Science Methodology, Data Science tools & techniques, kick-off of the series and details.
🌟 Session outcomes
Get started on your path to AI
Understand the series and details
Follow the series
🎓 Agenda
What is AI, ML, DS, Deep Learning?
Brief talk about the AI Ladder
Data Science Methodology
Path to AI details
Q&A
👩‍💻 Who should attend
Students who are interested in AI, Data Science but dont know where to start
Data Science & AI enthusiasts who want to learn what IBM is doing
Professional Developers who want to know more about the world of Data & AI
🍪 How to attend
Register on crowdcast: https://www.crowdcast.io/e/path-to-AI1
Open the crowdcast event link on your browser and enjoy!
Sign up for IBM Cloud account: http://ibm.biz/aipath1
🎙️ Speaker
Qamar un Nisa
Huzaifah Saleem