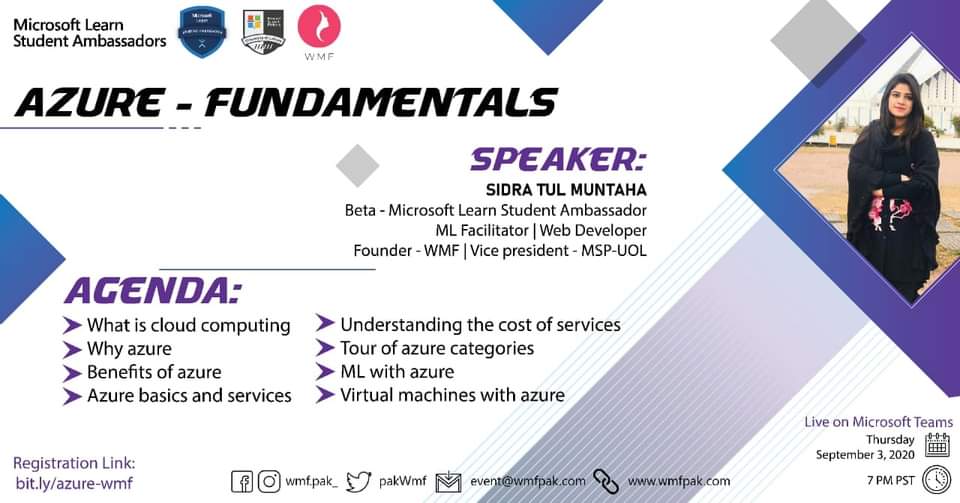 Cloud - Fundamentals
Thu, Sep 03
2:00 PM
ONLINE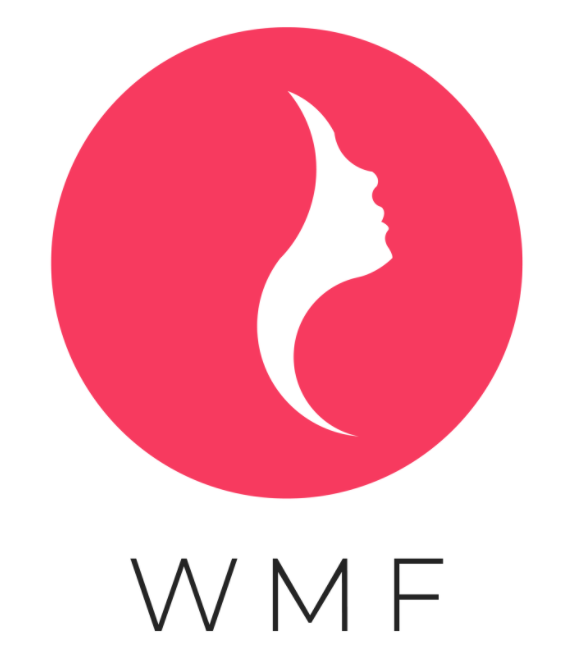 We Move Forward
Description:
We Move Forward is arranging a seminar on Cloud - Fundamentals by Miss Sidra Tul Muntaha who is a Beta - Microsoft Learn Student Ambassador, Web Developer, Azure-Cloud Enthusiastic, Incoming data scientist, Vice President of MSP-UOL and Founder of our beloved community We Move Forward (WMF), on September 3, 2020 at 7pm.
Miss Sidra is a dedicated and passionate person towards her work, and know how to engage herself in versatile activites.
Cloud Computing is an emerging technology now a days, keeping it in view agenda is designed.
Agenda:
-->What is cloud computing and why Azure?
-->Benefits of Azure
-->Azure Basic and Services
-->Understanding the Cost of services
-->Tour of Azure Categories
-->ML with Azure
-->Virtual Machines with Azure
Register yourself to become a part of Azure-fundamentals
For more information, contact us:
event@wmfpak.com