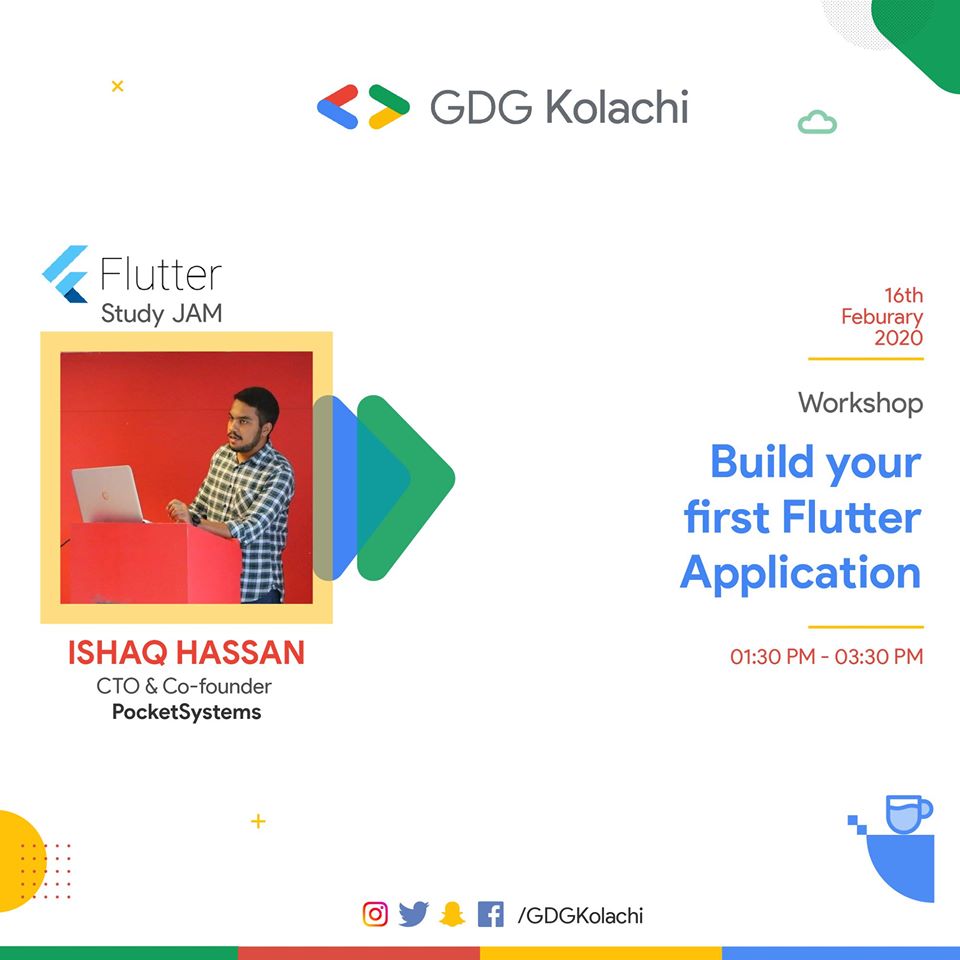 Flutter Study Jam
Sun, Feb 16
8:30 AM
Pak Academy Gulshane Iqbal Karachi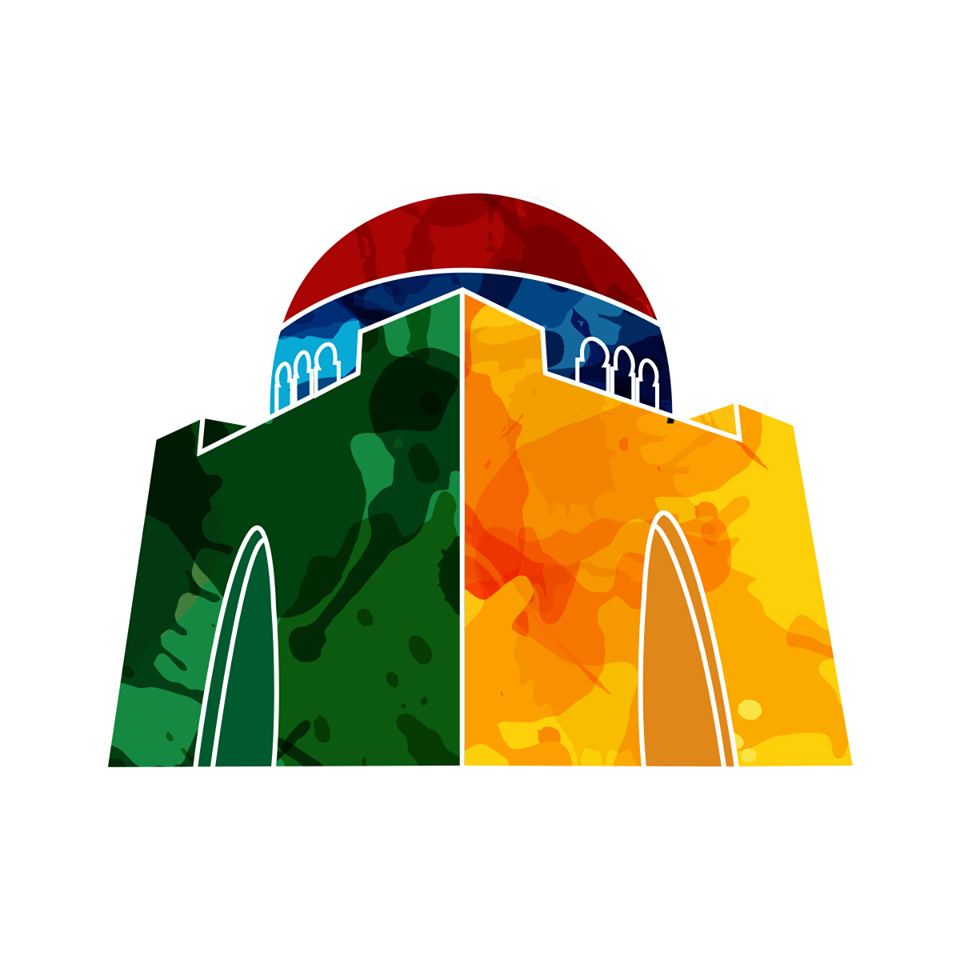 GDG Kolachi
Description:
Announcing our trainer for Flutter Study Jam 2020 - Ishaq Hassan
Topic: Introduction to Flutter
Ishaq Hassan is a full-stack software developer having more than 7 years of experience. Not only has he taught at leading Pakistani universities, but he's also been a mentor/speaker at
multiple Google, Facebook and Android related community events. Currently, he's working as a CTO and co-founder at PocketSystems.
Register now @ http://bit.ly/FlutterStudyJam20
#GDGKolachi #FlutterStudyJam #Flutter
16 Feb 1 30 - 3 00
Venue: Pak Acadmey 2nd Floor, Commercial Plot # B1, COM-1, Works Cooperative Housing Society, Block-8, Gulshan-e-Iqbal, Karachii, Pakistan
Karachi, Pakistan
0317 1015636