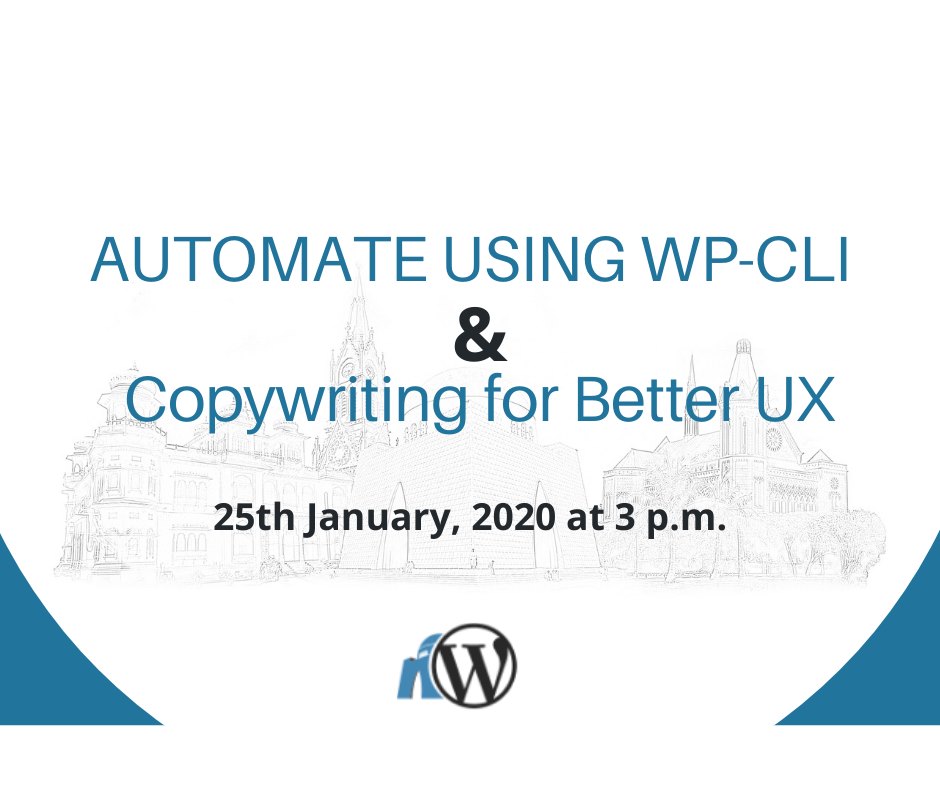 Automate using WPCLI & Copywriting for Better UX
Sat, Jan 25
10:00 AM
ONLINE
Wordpress Karachi
Description:
Thrilled for the last meetup before the mega event of WordPress? Get a chance to witness yet another informative session on WordPress!!
What's in the meetup??
A whole new concept of WordPress Command Line Interface (WP-CLI) which allows you to perform actions on WordPress installation straight from the command line instead of admin panel.
A guideline on how the right use of copywriting can improve the overall look and design of the website. The reason why?? Because copywriting is essential to help users find the right direction to explore any website.
To explore more, mark your calendars to the last Saturday of the month i.e. 25th January, 2020.