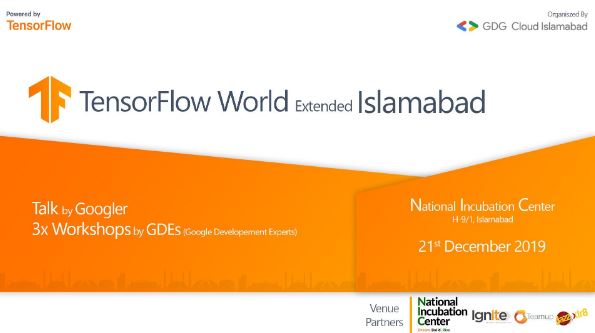 2019-12-21 05:00:00
TensorFlow World 2019 (Extended)
National Incubation Center Islamabad
Description:
Join us for viewing the latest announcement from the TensorFlow World event and get discussion or hands-on experience with new TensorFlow 2.0 together!
After this event you can keep developing your skills at home by completing all the recommended codelab, tutorials and videos.
Bring a laptop and charger (PC, Mac or Chromebook)! For the best experience, make sure your laptop has installed Python dev environment, your favorite editor (e.g., Visual Studio Code), or latest browser for using online codelab environment. Don't forget your charger.
Register now by following the link: bit.ly/TFWorld
Organize By: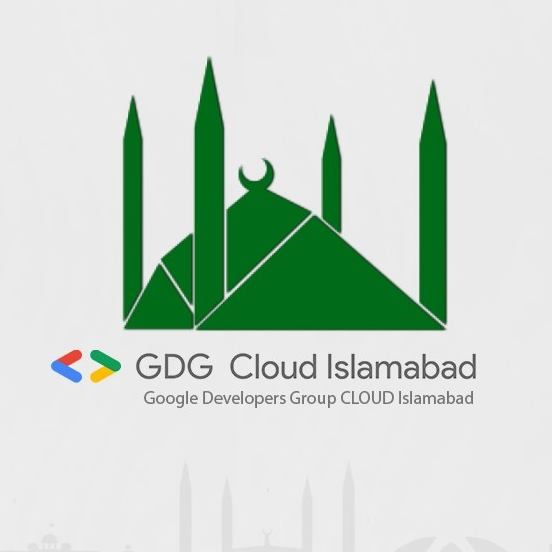 GDG Cloud Islamabad
Google Developers Group Cloud Islamabad is a local community for developers interested in resources and technology from Google Developers. The community's main focus is on Google Cloud Platform. The community aims to hold events and workshops around Google Cloud Platform as part of their community building activities.
The GDG Cloud platform is a membership level within the wider Google Developers Community Groups program and it offers tailored support to organizers of local GDG chapters.
GDGs are local groups of developers who are specifically interested in Google products and APIs,specially GCP. Each local group is called a GDG chapter and can host a variety of technical activities for developers - from just a few people getting together to watch latest videos, to large gatherings with demos and tech talks, to hackathons.
Google Developers supports and recognizes GDG chapters, but doesn't own or manage them.
GDG Cloud Islamabad on Meetup : https://www.meetup.com/Google-Cloud-Developer-Community-Islamabad/
GDG Cloud Islamabad on LinkedIn: linkedin.com/company/gcdc-islamabad
GDG Cloud Islamabad on Facebook: https://www.facebook.com/gcdcislamabad/