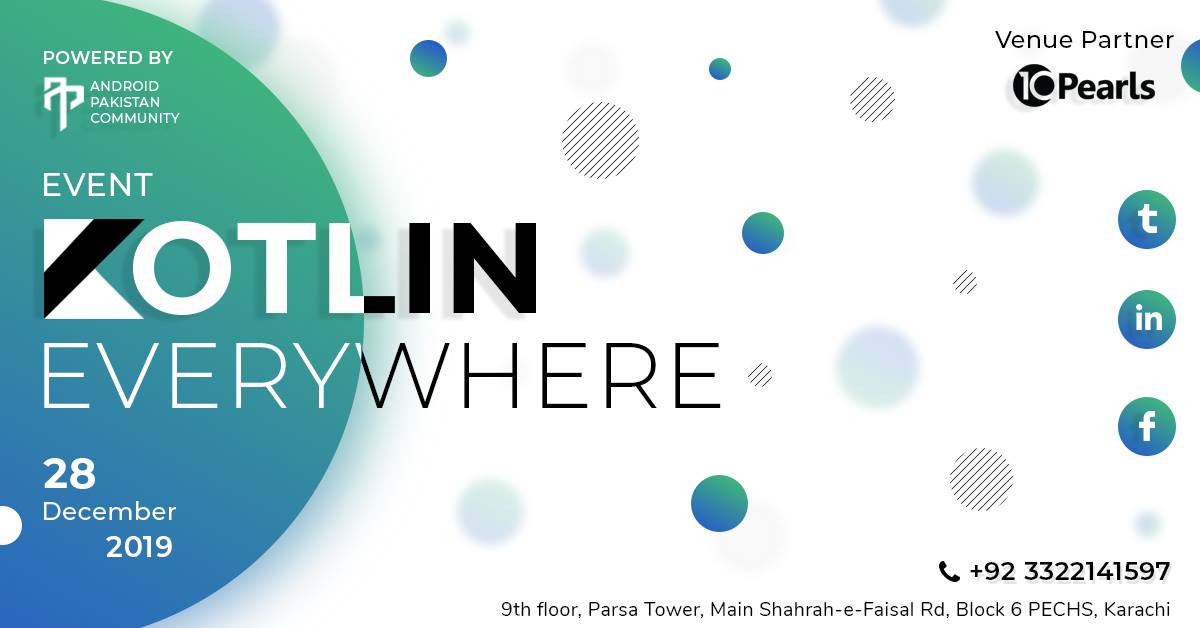 KOTLIN Everywhere
Sat, Dec 28
5:00 AM
10Pearls University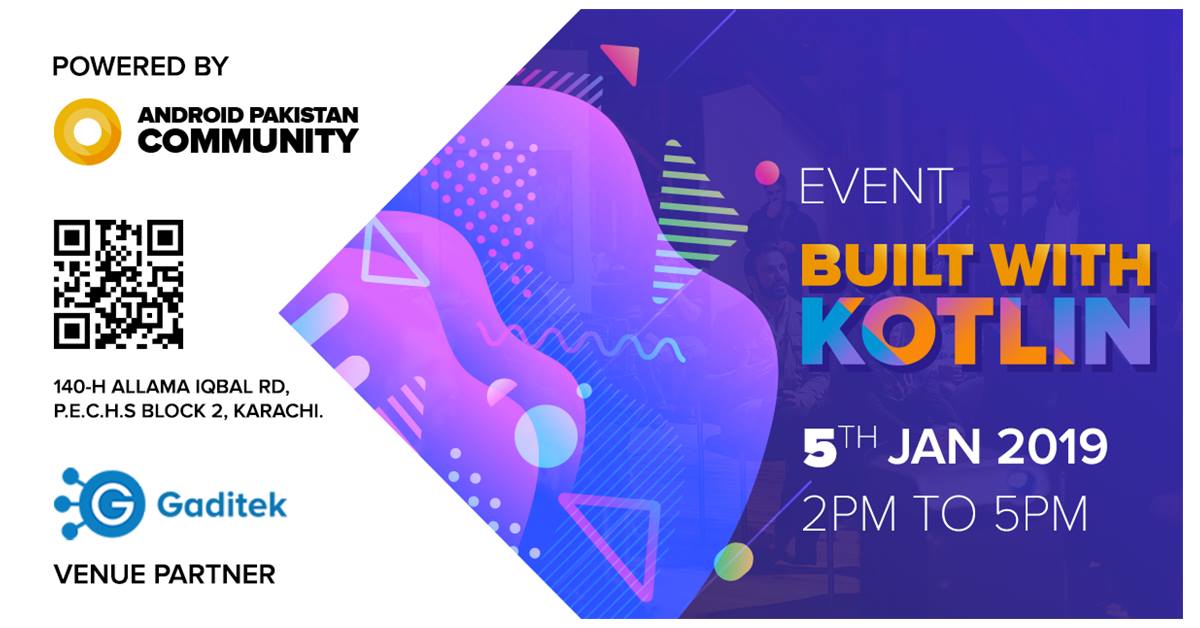 Android Pakistan Community
Description:
So here we go! ♥ ♥
We are really excited to share you the little details about our upcoming event.
We are going 10 Pearls ♥ :-) ✨
We have lots of things decided for this event, and we are really trying hard to make this event totally amazing with lots of Supersizes.
We have Re-brand Android Pakistan Community logo. Now moving to the other social networks as well.
Registration links will be share later, please comment, share and tag this post to be a part of the community
Thanks
Regards
Android Pakistan Community Team