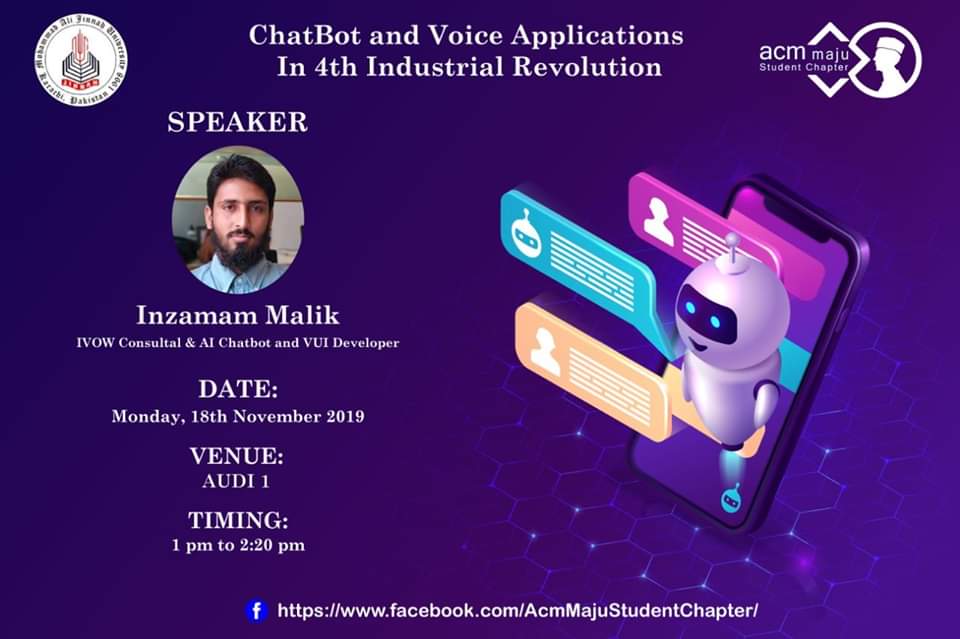 ChatBot and Voice Applications In 4th Industrial Revolution
Sat, Dec 07
8:00 AM
Muhammad Ali Jinnah University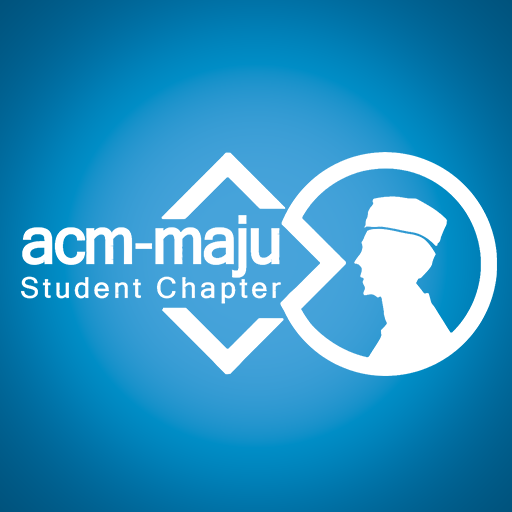 ACM Maju Student Chapter
Description:
GUEST SPEAKER
Mr. Inzamam Malik ( Conversational AI & AIoT Developer )
=>CEO at Sysborg
=> Mr. Inzamam Malik is an AI Chatbot Developer & have experience of developing state of the art voice applications.
=> He recently went to AI FOR GOOD GLOBAL SUMMIT and represented Pakistan Internationally.
=> Presented multiple chatbot workshops locally recently at Federal Urdu University and WorkStream
=> He leads PIAIC in IoT Program & Also a Lead instructor in Axiom Enterprises.
=> He is also a Panacloud Partner, Research & Development Lead of AI Department and senior web developer for 3 Years