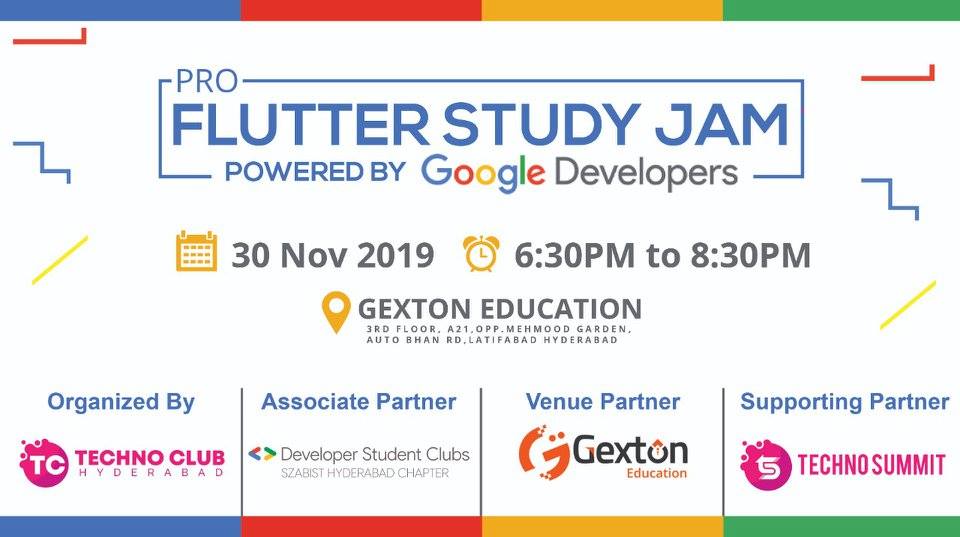 Pro Flutter Study Jam
Sat, Nov 30
1:30 PM
Gexton Education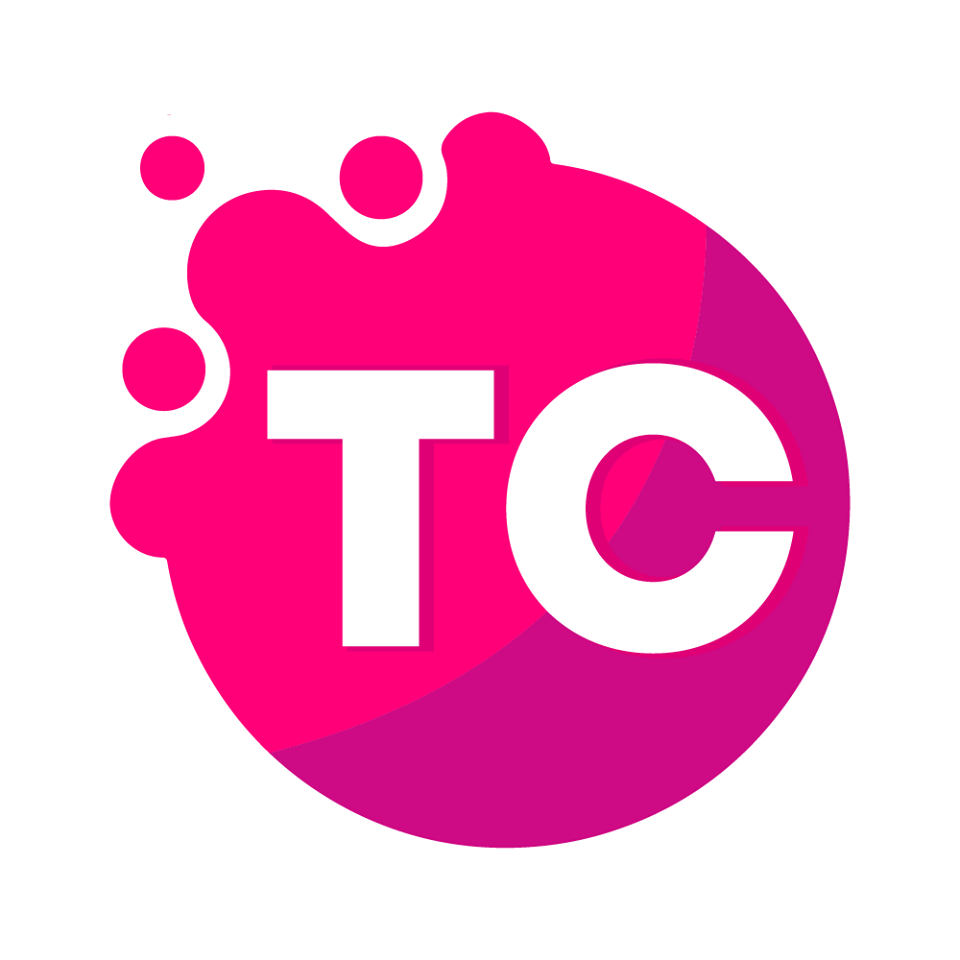 Techno Club Hyderabad
Description:
Flutter Study Jam is going to take place in Hyderabad on 30 Nov 2019. Pro Flutter Study Jam is for developers to take part in the I/O experience of Google Developers. Flutter Study Jams are based on hand-on learning. This is the opportunity to learn major Google Developers technologies through exclusive code labs.
Read Instructions:
You must bring your own laptop.
You must charge your laptop prior (if possible)
The laptop should have Flutter installed on it prior to starting the study jam to save time.
Windows/Linux/Mac would all be fine. Check out : https://flutter.io/get-started/install/
Registration Link: https://forms.gle/Cusweyc8VEf48Nmp8
The event is free powered by Google Developers and organized by Techno Club Hyderabad.
Note: Due to limited spots, confirmation Email/Text will be sent and acknowledgement reply is compulsory to reserve seats. so hurry up and register your spot first.
If you have any question about the event please contact 03153771087